After installing UI-view, get a new APRS Server List
(Includes Tier2 Servers for use with Filters)
Also, remember to install your "validation" number in APRS Server Setup!!
Copy line in red below, Go to UI-view Menu window: FILE--- > Paste line in "Download APRS Server List" window, click "Download".
wa8lmf.net/miscinfo/APRServe2.txt

Filter Note: "a/60/-140/47/-85" = Western Canada, "a/51/-85/43/-52" = Eastern Canada, use only one at a time if preferred!
Extra Note: Add "a/60/-64/50/02" if you want to include the Atlantic Ocean and the UK !
If you would like a filter that gives you cross-Canada coverage (with some near border US coverage), then,
Copy the line in red below, Go to Setup: "APRS Server Setup"--- > Paste the line in the "Extra Log on Text" window, then click "OK".
filter a/60/-140/47/-85 a/51/-85/43/-52 (See other detailed filter instruction links below)

Back to Top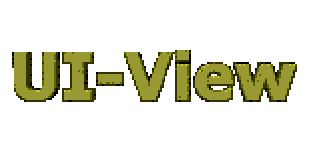 MAPS!

FREE CANADIAN MAPS!
( created by VE7BZC)
(Thanks to Eric - VE1CFY for the map storage space!)
Let me know if you need a map for your area... I may be able to help.
Canada, Yukon, NWT, BC, Central Okanagan, Alberta, Saskatchewan, Manitoba,
Ontario, Quebec-NFLD, Maritimes, Eastern USA, Alaska,
(Many local steet-level) UI-view maps.

Download ZIP files (Download Instuctions) :
(Safety Tip: Make a Backup copy of your current "Maps" folder -Just in case!)

(Then... Unzip/extract and copy the new Maps to your current 'Maps' folder
...and the buttons to your 'Buttons' folder,
making sure that you have enough space for the new buttons on your button bar!)

Maps Folder! British Columbia-Plus NWT & Yukon - 81 MB Plus-Buttons for these maps

Maps Folder! Alberta-Sask-Manitoba-Ontario-Quebec -Plus USA - 25 MB Plus-Buttons for these maps

Maps Folder! Maritimes - NFLD - 40 MB Plus-Buttons for these maps

Maps Folder! World-NA-Japan-Asia-Atlantic-GB - 7 MB Plus-Buttons for these maps

Maps Folder! BC-SunshineCoast + Downtown Westbank (Hybrid 2012) - 14 MB Plus-Buttons for these maps

UI-view SPECIALTY MAPS!
NOTE: ORTHO Satellite picture maps require a capable machine - i.e. Processor speed, Graphics Card & RAM.
Satellite Maps! Kelowna (Includes Buttons)(Kelowna BC -Ortho) - 64 MB
Satellite Maps! Kentville (Includes Buttons)(Kentville NS -Ortho) - 18 MB
Satellite Maps! Fredericton (Includes Buttons)(Fredericton NB -Ortho) - 27 MB
TOPO Maps! (Includes Buttons) Topo - Part 1 - Okanagan (BC Southern Interior) - 36 MB - large file!
Maps! Topo - Part 2 - BC-Other (BC Southern Interior) - 38MB - large file!
TOPO Maps! Local area Walking trails by VE7KDN
Back to Top

Links:
Digi Paths and the "New Paradigm" SIMPLIFIED!


How to construct Port 14580 filter(s)


An excellent Port 14580 FILTER construction/analyzing TOOL by Andy - MOCYP !


Download, unzip, run setup, run the program, Click on Help for instructions on use!

UI-view "APRS Server" Settings: (Installing Port 14580 filters) (Plus toggle "I-gate" on)


UI-View "Fill-in" & "Full Digi" Instructions w/graphics by VE7BZC


Using your D700 or D7A(G) as a "Digi" in UI-view - by VE7BZC




KPC-3+ and KPC-9612+ TNC information by VE7BST (on Ian's web site)
"New Paradigm Settings" "Adding additional analog inputs to a Kantronics KPC-9612+MX"

APRS Q & A - Get all the info here!


The NWAPRS supports APRS events and activities - primarily in British Columbia, Alberta, Washington, Oregon, Idaho, and Montana.
"Please update your station, tracker, and digi settings to the national APRS recommended settings."
Back to Top

Links to other UI-View, APRS, and other interesting sites :

G4IDE - Roger's ORIGINAL UIVIEW page

Winlink 2000 AIRMAIL: EVERYTHING you need to know with downloads and FAQ


(Real Time) Space Station (ISS) Tracking


An (ISS) Tracking and Satellite Site!

Anderson Powerpole Connectors (Detailed Instructions)

Back to Top

Traffic Cam - Weather - Fun Stuff !




Speedway News : NASCAR, Penticton, Vernon, Fredericton, NB The Okanagan

click! (Smart Phone/iPhone/iPad/ and computer)
- Andrew & his wife Lissa (vocals)
Thanks OZ5E/OZ1XJ ! - Their web site...

MORSE CODE takes on TEXT MESSAGING on JAY LENO Show...
(an oldie but goodie) !!... (Smart Phone/iPhone/iPad/ and computer)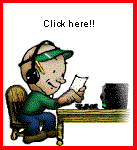 Webmaster: VE7BZC - Norman R. Barton