2012-September 13 - LIVE EXERCISE ! - "Operation Unity 2012"
"Every 3 years the airport must conduct a live emergency response
like this; but this week's event is by far the largest to date in the Okanagan."
-Jennifer Smith, Staff Reporter - Capital News (Kelowna)
photo credits: -ve7bst, ve7clc, ve7rum, ve7bzc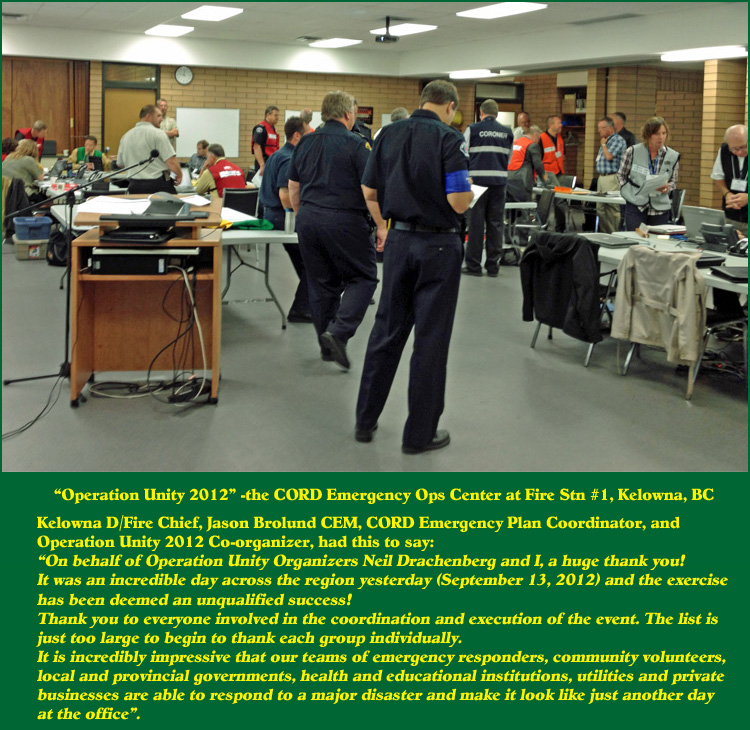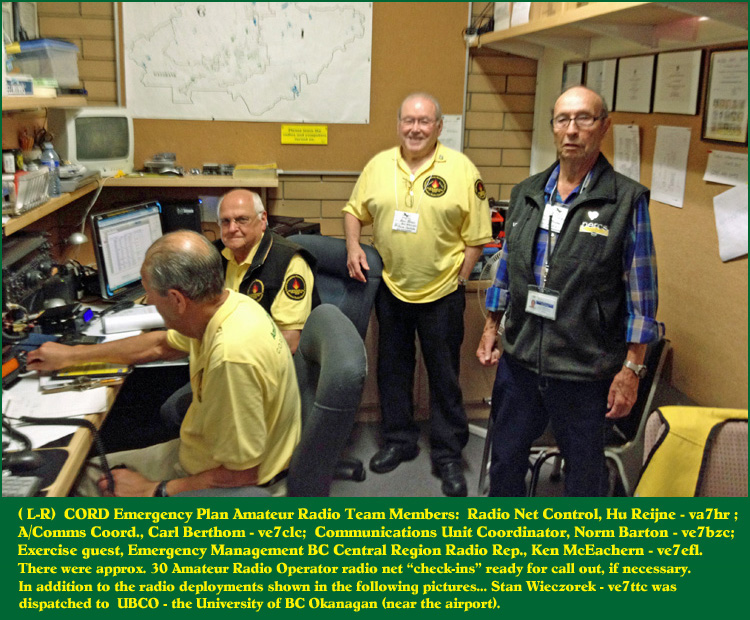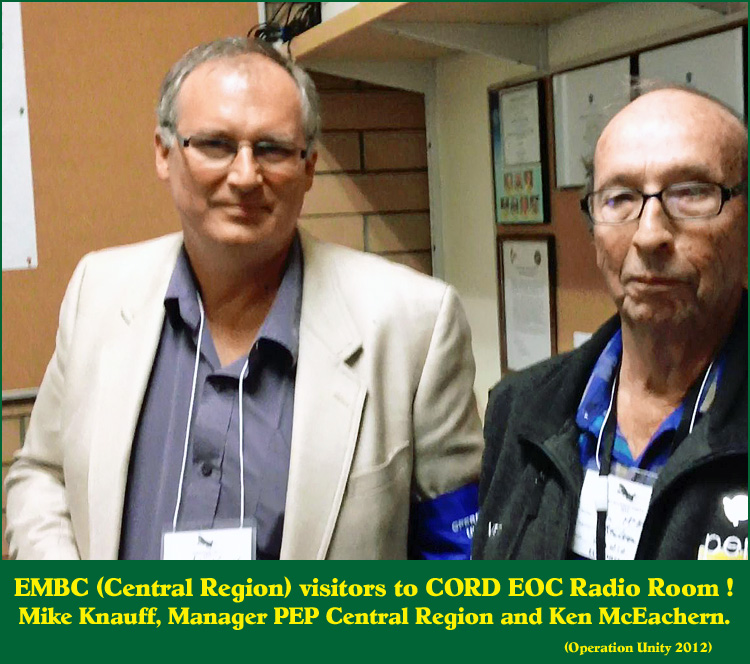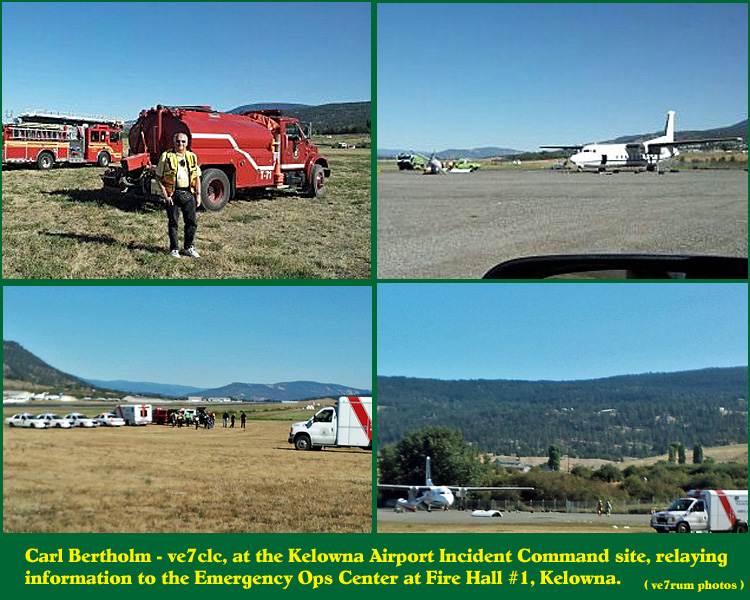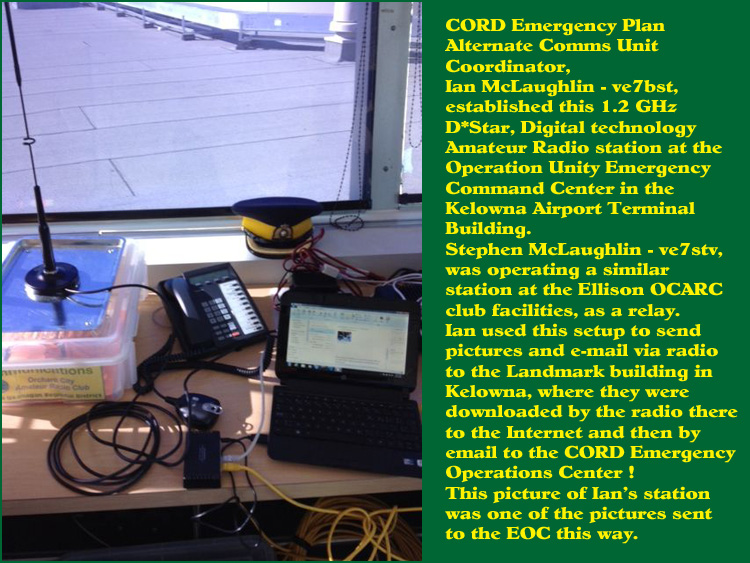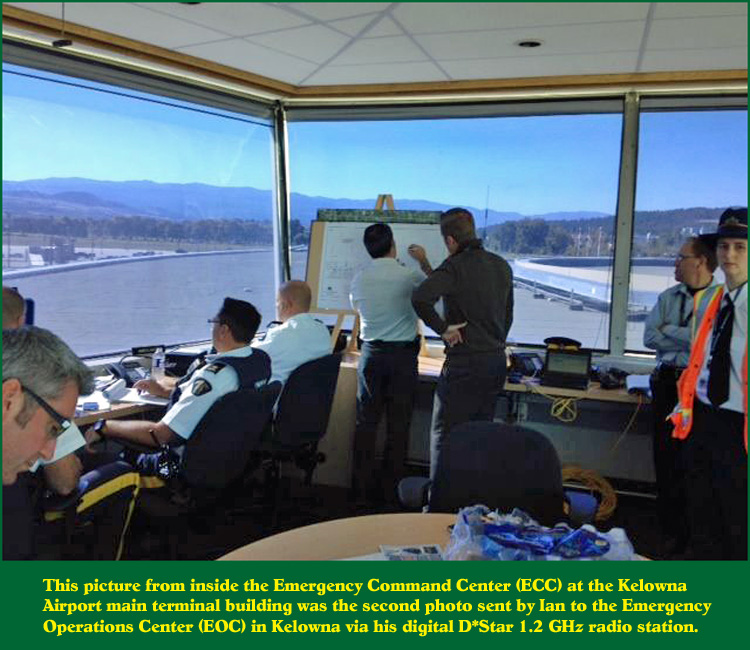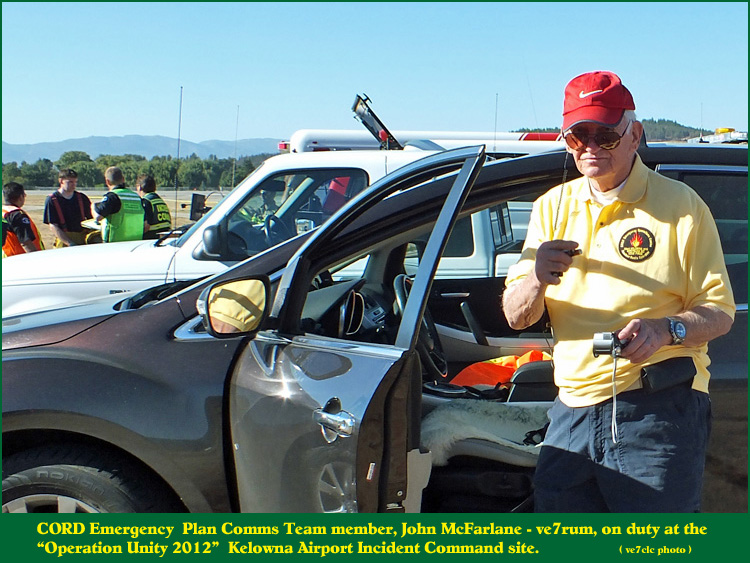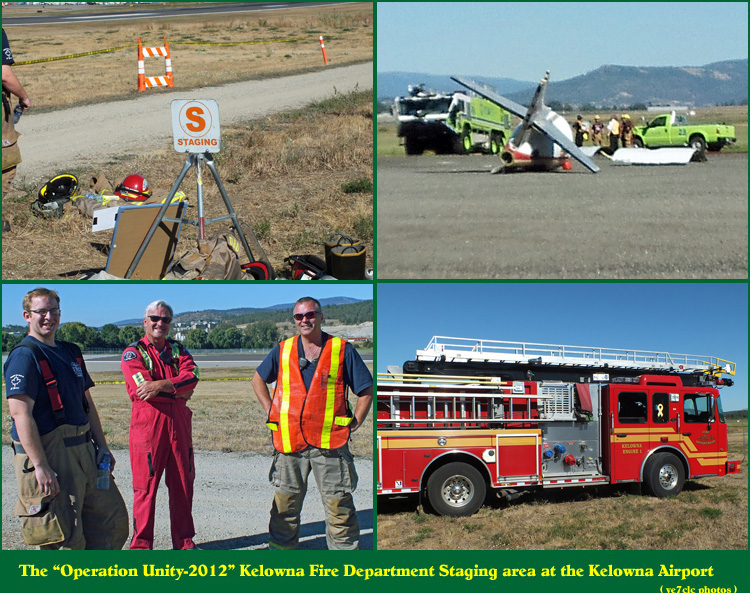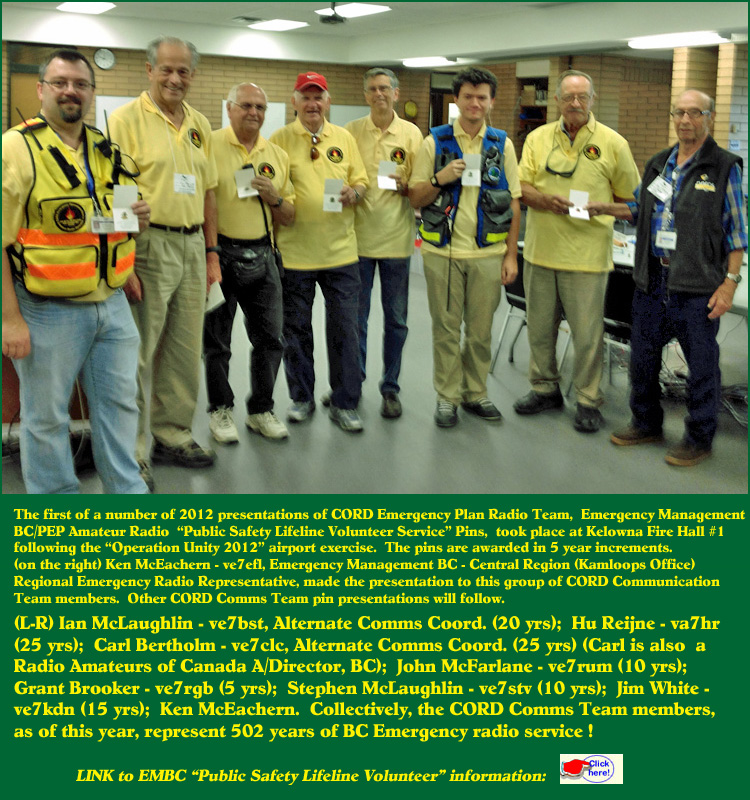 SHORT MOVIE Clip (iPhone, iPod, Smartphone compatible)
-: Takes 1 to 2 minutes to download :-
2012-09-13 "Operation Unity 2012" ...

The Okanagan's Electronic News source: CASTANET.net
- "Operation Unity 2012" VIDEO link

CORD/Kelowna EOC Communications HOME